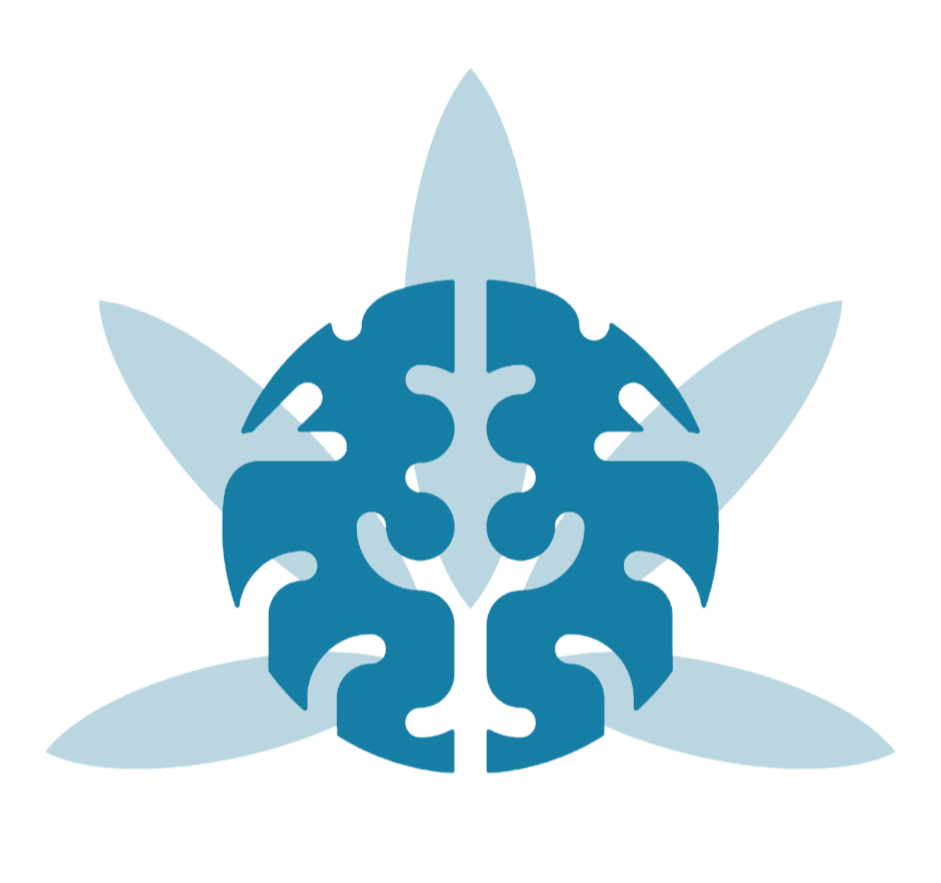 SLIP™ Flow Therapy:
Comprehensive Psychedelic
Emotional Wellness Care
For therapists who want to learn tranformational healing sequences and techniques for patients suffering with anxiety, depression, emotional numbness, and PTSD.
An interactive experiental online course designed to take your practice to the next level.
The Future of Emotional Wellness
Psychedelics have been called "the greatest advance in mental health in the past 50 years." Big pharma, big investors, and many people tired of not having adequate treatment options available (talk therapy, CBT, EMDR, etc), are focused on psychedelic compounds and therapy. Patients are excited about early psychedelic research data that shows rapid and dramatic improvement in some people that have struggled to respond to anything they've tried. This is an exhausting and expensive burden, and not all therapies are the same.

We are looking for licensed mental health workers who want nothing less than transformational results for their clients. Who want to have the confidence that comes from seeing results of their work manifest as patients whose lives become more positive and connected in a matter of months. Who want to achieve mastery in these methods so that they can consistently help their clients become more emotionally resilient and balanced.
Our protocols are designed to maximize the healing benefits of cannabis and ketamine by pairing them with the most advanced patent pending therapy sequences available that help clients feel safe while processing even their deepest emotional wounds. We will teach you what others have missed. Others only teach you their favorite tool. We help you become the most powerful tool your clients will ever need: a balanced and resilient nervous system to mirror. Deep healing therapists can guide their clients through the darkest parts of the psyche to achieve balance and resilience because they have been there themselves, and are comfortable with how the nervous system heals so that they can help others do the same.
Clients trust you more, because they feel safe working with you. Clients get better results because you have a functional understanding of how the emotional system works to resolve wounds and become more resilient. Your practice will grow exponentially fueled by your client's natural desire to recommend an affordable intervention that works to their friends and family so that they too can experience peace, calm, connection, and confidence.
Quickly improve your clients' emotional wellbeing
Legal Pyschedelic Therapy Available Now
Community & Practice Management Support
Client After the First Session
Be a
tr
ansformational ps
ychedelic therapist.
| Enhance your
therapeutic toolbox.
Become a licensed SLIP™ practitioner and benefit from the support of a legal psychedelic community as you master the techniques, learn to build emotional resilience, and the principles of deep nervous system balancing and integration using legal psychedelics: cannabis and ketamine assisted therapy.
I am thrilled about the exclusive content and overall course design. Therapists need this level of education and support.
Marshall Lamm, Counselor, CMHC
I wish this course was available when I got started.
LEVEL UP YOUR PRACTICE
Learn Powerful Psychedelic Therapy Techniques That:
Expand your trauma toolbox
Learn multiple research backed somatic, movement centered, and expressive therapies
Strengthen
Your
Nervous System
Your emotional balance sets the healing stage for others. No other program focuses as much on helping you heal and setting you up to succeed
Improve emotional resiliency and coherence
This is true relational therapy. Resilience and core wound healing allow for healing from toxic relationships
Calm the nervous system during and after sessions
Effects of therapy continue after the session as the client integrates their experience. Ketamine is used to enhance the results achieved with cannabis for nervous system balancing
Balance your client's nervous systems
As they become more balanced, there is a ripple effect in their lives as relationships naturally reconfigure.
Restore boundaries
Confidence in setting boundaries can be life changing for individuals who have previously felt powerless and unable to speak up for themselves
Reduce and eliminate triggers
Deep healing of core belief wounds resolves internal conflicts regarding self-worth and self-acceptance that cause negative self-talk
Restore inner strength and tenacity
By increasing resilience and integrating the excess charge of intense emotional memories, clients feel tranformed
Improve self confidence and body awareness
Learn multiple research backed somatic, movement centered, and expressive therapies to help release emotional blocks
Restore vagus nerve tone and resolve related body symtoms
Balancing of the vagus nerve resolves gut-brain imbalance and panic attacks
Equip your clients with powerful emotional balancing techniques
Use currently legal psychedelics, cannabis and ketamine assisted therapy to catalyze your clients achieving deep emotional healing.
Resolve anger, rage, guilt and shame
Powerful deep seeded healing so that patients no longer need to focus their energy on coping mechanisms and affirmations
Legal Psychedelic Therapy
Legal psychedelic therapy is available now, using powerful cannabis and ketamine assisted therapy techniques. MDMA, psilocybin, DMT and others are restricted schedule 1 drugs available only to research investigators and study subjects. They carry hefty penalties for use and posession, and cannot be used legally outside of approved research studies.
Empty space, drag to resize
If healing is the goal, we achieve the same results as other psychedelic therapies using ketamine and cannabis, in a safe virtual format.
Empty space, drag to resize
The market for legal psychedelic therapies is unbalanced, with over a million licensed mental health professionals lacking the infrastructure to offer these treatments because they lack access to prescribing clinicians and the proper skills. On the other hand, patients struggle to find effective interventions and therapists trained to work with these powerful psychedelic therapy aids.
Empty space, drag to resize
While MDMA is expected to be legalized in the coming years is estimated that MDMA psychedelic therapy will cost over $15,000 for a series of treatments, require 2 therapists to administer, take over 6 hours per treatment, and require regulatory hoops to access.
Empty space, drag to resize
Cannabis and ketamine assisted therapy are affordable available now, and as effective as other psychedelics.
Our model allows therapists to offer legal psychedelic therapy treatments virtually, while working independently, in collaboration with prescribers trained in the SLIP™ protocols. Treatment plans are customized to meet the client's needs allowing for maximal individual benefit, and therapist and prescriber can easily coordinate care.

Empty space, drag to resize
Our model allows for easy practice coverage when you need it, and easy internal referrals within the SLIP™ community. Our approach is always safety, ethics, and legal limits first, client and therapist support second. We also work with local advocates to promote client needs and safety in legislation.
Empty space, drag to resize
Ketamine and cannabis can both be legally accessed now in the majority of states with a high level of cultural acceptance and an excellent safety profile. In addition, more states and the federal government are considering how to design their cannabis legislation for legalization in the near future.
Empty space, drag to resize
Cannabis is a psychedelic secret weapon. Due to poorly designed studies and limited research on cannabis as a psychotherapy tool, it's value in the therapeutic space has largely been overlooked. This leaves a large untapped market for therapists trained in the highly effective SLIP™ protocol.
Empty space, drag to resize
Depending on how it is used, cannabis can have clinical effects similar to MDMA, DMT, and psilocybin, but with an active window of 1.5 hours instead of 6 hours or more. Cannabis also leaves the client in a dream like state of consciousness, but lucid and less vulnerable during therapy.

Empty space, drag to resize
In the United States, cannabis has typically been used for symptomatic relief for a range of medical conditions. When paired with SLIP™, it helps resolve deep core belief wounds, early childhood developmental wounds, attachment wounds, dissociation, PTSD, depression and anxiety. Even people who have used cannabis extensively for years are surprised to find how different it is when combined with SLIP™. Chronic users are able to lower their use requirements, and many chronic pain clients have come off of opioids all together using cannbis.
Empty space, drag to resize
Ketamine is a legal dissociative anaesthetic used off label outside of anesthesia. The World Health Organization considers ketamine an essential medicine. Ketamine is safe and effective in low doses for treatment resistant depression and is used in ERs around the world to treat acute suicidality. We have novel protocols for ketamine that amplify it's effect as a therapeutic aid, and have more transformational results than revenue driven IV clinics.
FAQs About Cannabis Assisted Therapy
How do I know if my clients need psychedelic therapy?
If your client has been taking psych meds and receiving therapy for 3 months or more and they continue to struggle with anxiety, depression, PTSD and stress, their nervous system is demonstrating lack of responsiveness to the interventions they are trying. Within the same window of time using SLIP™ Flow Therapy, clients experience significant improvements in emotional balance and resilience, and significant forward movement in their lives. They are able to navigate minor stressors without being triggered, and enjoy having increased access to emotions previously overshadowed by trauma, including happiness, joy, safe boundaries, and connection. They look forward to therapy because each session is insightful, empowering, and life changing.
How many cannabis assisted therapy sessions do people need in general?
It depends on the extent of early childhood developmental wounding, relational trauma, attachment wounds, and their emotional resilience. We see remarkable improvements at 4 weeks, 8 weeks, and 12 weeks as clients heal deep emotional wounds and decrease the negative self talk that has been holding them in place that feels stuck. Ultimately, the number of recommended sessions depends on the extend of emotional wounding including core belief wounds. Cannabis is not required for the therapy to work, it only acts as a catalyst based on the location of the cannabanoid receptors, allowing clients to achieve dramatic progress in short periods of time.
Cannabis vs MDMA for psychedelic therapy.
The biggest difference is that cannabis is legal and available now. Sessions can be safely held virtually with cannabis, allowing you to extend your reach to clients in remote areas, and eliminating the risk of COVID and other communicable infections. Cannabis sessions last 60-90 minutes in general, and is less disruptive to the client's schedule and easier to maintain continuity of care. Cannabis assisted therapy can be conducted with one therapist, and clients remain lucid during the session allowing for immediate integration. Cannabis is legally available where SLIP™ Flow Therapy is offered, and additional states are considering legislation to allow for medical and recreational cannabis use.
Is it easy to incorporate psychedelic therapy into a practice?
We support your growing practice with training on proper screening, assessment, monitoring and follow up, as well as access to a personal HIPPA compliant electronic health record which is included in your membership. This turnkey strategy makes documentation a breeze, as well as prescriber referrals and practice coverage.
What are the biggest risks with psychedelic therapy?
The biggest risk is for people who choose the underground path. The underground psychedelic scene is not regulated and people claiming to be guides, shaman, and sitters may not be trained or understand how the nervous system works to properly guide you through the challenges of healing deep emotional wounds. Underground guides also use illegal substances that are not regulated and my contain psychoactive contaminants. Studes have recently shown that people accessing MDMA in particular are highly likely to have little MDMA and be laced with fentanyl and other substances. We consider therapy a sacred space as it is one of your clients' most vulnerable states. While others may not be able to mitigate the risks of the psychedelic experience, we train our therapiests in the neuropharmacology of the medicines we use, their effects on the body, and harm reduction techniques as well as how the nervous system works and how to facilitate a safe healing space.
How do we know when to use cannabis or ketamine?
No worries, this is covered in the course. Our proprietary protocols are designed to maximize the therapeutic outcomes while being safe and ethical. The two medicines work very differently and we teach you best practices on using them to catalyze healing deep emotional wounds.a
Why we're the ideal learning platform for therapists wanting to work with legal psychedelics.


We provide high-quality education for therapy students and professionals worldwide who desire to work with legal psychedelic medicines in a safe virtual format.


Our desire is to decrease the global mental health burden by improving the emotional wellness and connectivity of individuals, families and communities. This is our karma, how we pay it forward, by lighting a fire that can change the world.
Empty space, drag to resize
We aim to provide high quality training with relevant (patent pending) methods that are ethical, affordable, legal, culturally relevant and easily accessed for people of all community types and socio-economic backgrounds. Emotinal wellness is for everyone. We want to help people experience it.
Something for Your Personal & Professional Life
Lead the wave of emotional wellness innovation in your community.
Experience
SLIP™ MindFlow Therapy
Schedule a private session to go deeper into your own healing journey as you work with others.

Learn
Cannabis & Ketamine Assisted

SLIP™
Learn patent pending transformative skills to help your clients eliminate emotional blocks, heal core belief wounds, and enjoy life.
Our vision is to provide opportunities.
Course Director
Stanford University School of Medicine

Founder, SLIP™ Flow Therapy Institute
What I love the most about the work I do, is the powerful transformative nature of the therapy. As clients achieve greater emotional balance and resilience, there is a ripple affect throughout their lives touching all the people in their sphere of connection. As they become more self-confident, self-supportive, and self-determined, they move toward their personal potential without conflict, and while experiencing deep levels of joy and satisfaction.
Each person I have had the pleasure of working with has had such a unique nervous system, and it is incredible to watch them progress through their most unimaginable challenges and emotional blocks to find peace and happiness inside. It's a life changing experience to gently hold space for someone who suffers from a wounded emotional system as they increase their resilience, and integrate their traumas. I think it is the most satisfying work I have ever done. That's saying a lot, considering I haven't been as excited about work since I was training to be a surgeon years ago. And what blows my mind, is that this work is often much more impactful.


I regularly witness generational traumas heal, people becoming emotionally present and loving partners and parents, and young people gaining confidence, clarity, and self compassion that will carry them far in life on a more enjoyable path. Every day I am surprised by how much progress my clients make, and how quickly it happens. People share a lot of firsts with me: first time feeling happy...ever; feeling hopeful enough to start a family...for the first time; being able to gather as a family for dinner and have peace for the first time in a long time; the first time knowing what they want to do in life; and, the first time not having negative self talk. Because of the transformational results for clients and therapists alike, this is highly satisfying work for people attracted to the healing arts.


My mission is to share this experience with as many therapists as I can so that they can help as many people as they can, ultimately positively impacting global emotional wellness. And I want to support them as they do so by helping them become more resilient, balanced, and connected in a community of therapists and prescribers sharing the same passion for emotional wellness. I believe this is how we as individuatls can make a significant change, and I'm glad to be a part of it.


I've honestly come full circle. 2 years ago I would have refused to consider psychedelic therapy as an option for my clients. However, based on the life changing results my clients consistently achieve, I am excited to work with legal psychedelic medicines like ketamine and cannabis because of how much more effective they are than traditional interventions. They are well tolerated and don't lead to addiction, in fact, just the opposite.


If you are interested in receiving a session or in training with the SLIP™ Flow Therapy Institute, please choose a button below. I read through all of the requests and will respond to you personally.
Before you book a session, we need to know if SLIP is a good fit for your issues.
30% OFF!
Enrollment Application
Let us know how we can help.
Created with